From Idea to Final Product
Commissions are a wonderful way to have a personal piece of artwork in your home. I offer a personal service in ensuring your aspirations for you drawing are achieved and that you have a memorable drawing for life.
Contact me to discuss the process and your aspirations for your animal portraiture.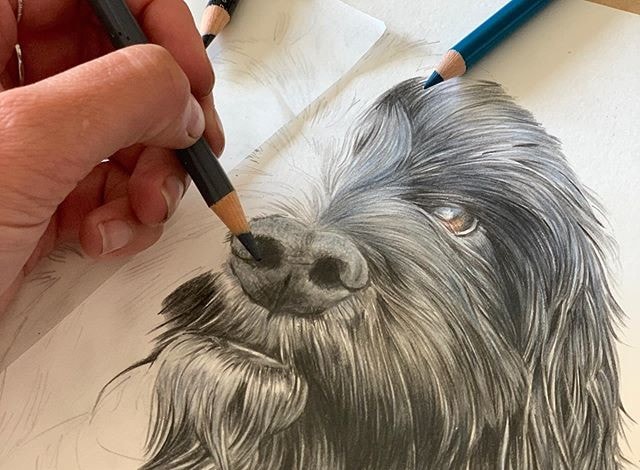 Typically, I work from good quality photographs which we choose together from a selection of your choice. We can liaise through email, text, phone, social media which ever way you prefer. I like to keep in touch throughout the drawing process so that you can see developments and I find this adds to the excitement of the finished piece arriving in the post. Get in touch and send any photos you would like to talk through. For current prices head to the Services page.
It is best to select as good quality photos as possible so that it ensures a fabulous end product. The drawings are most successful when the reference photo is high quality so that I can pick up as much fur, eye and nose detail as possible. Check out the Services page to give you an idea of photo detail that works best.
Over the past 2 years I have developed my style, starting out principally with monochrome pieces using graphite and progressing towards colour pieces which now form the majority of my commissions.
I predominantly work with coloured pencils, with a range of pigments and brands, on a variety of bases dependant on the type of animal, fur and colouring. I have worked up this skillset and technique over the passed 2 years and have a strong focus on bringing the character of your commission to life through drawing.
My current go to pencils are Faber Castell Polychromos which are oil-based pencils, water-resistant and smudgeproof. I also work using Derwent and Caran D'Ache pencils which all offer a fabulous array of colours and offer longevity for the life or your drawing.
Head over to the Portfolio where you can see the variation of styles.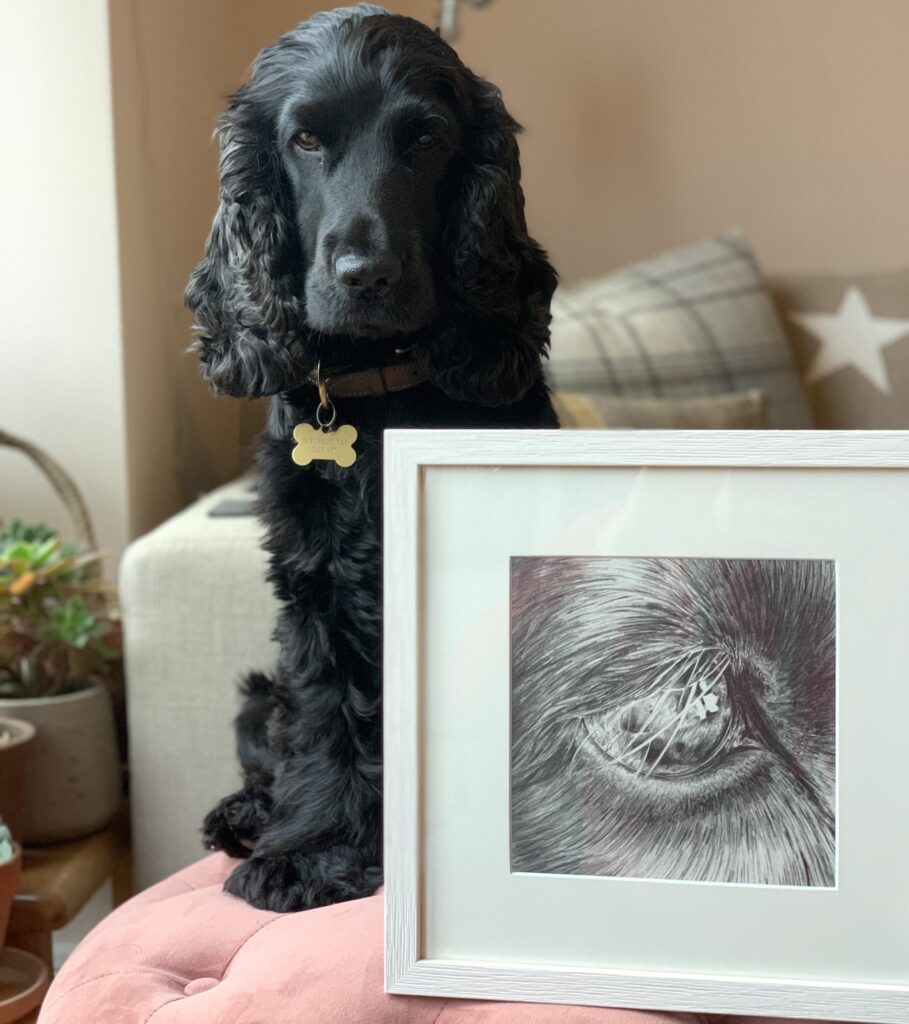 All drawings are posted by special delivery through Royal Mail and are protected in a tracing film and sent in a rigid envelope to prevent bending. 
I am also happy to offer framing of your pieces. This is a wonderful way to present a commission as a gift and ensures your pieces is mounted correctly and complimented with a made-to-measure frame.
If you are interested in framing and other services, take look at the Services page for more information.